Welcome And Thank You For Stopping In!
At Umoja Generational Wealth Inner Circle (UGWIC)
When you join UGWIC, you gain access to powerful wealth creation strategies in the form of videos, podcasts, books, coaching, newsletters, seminars, conferences and more. 
Click here* to join UGWIC today!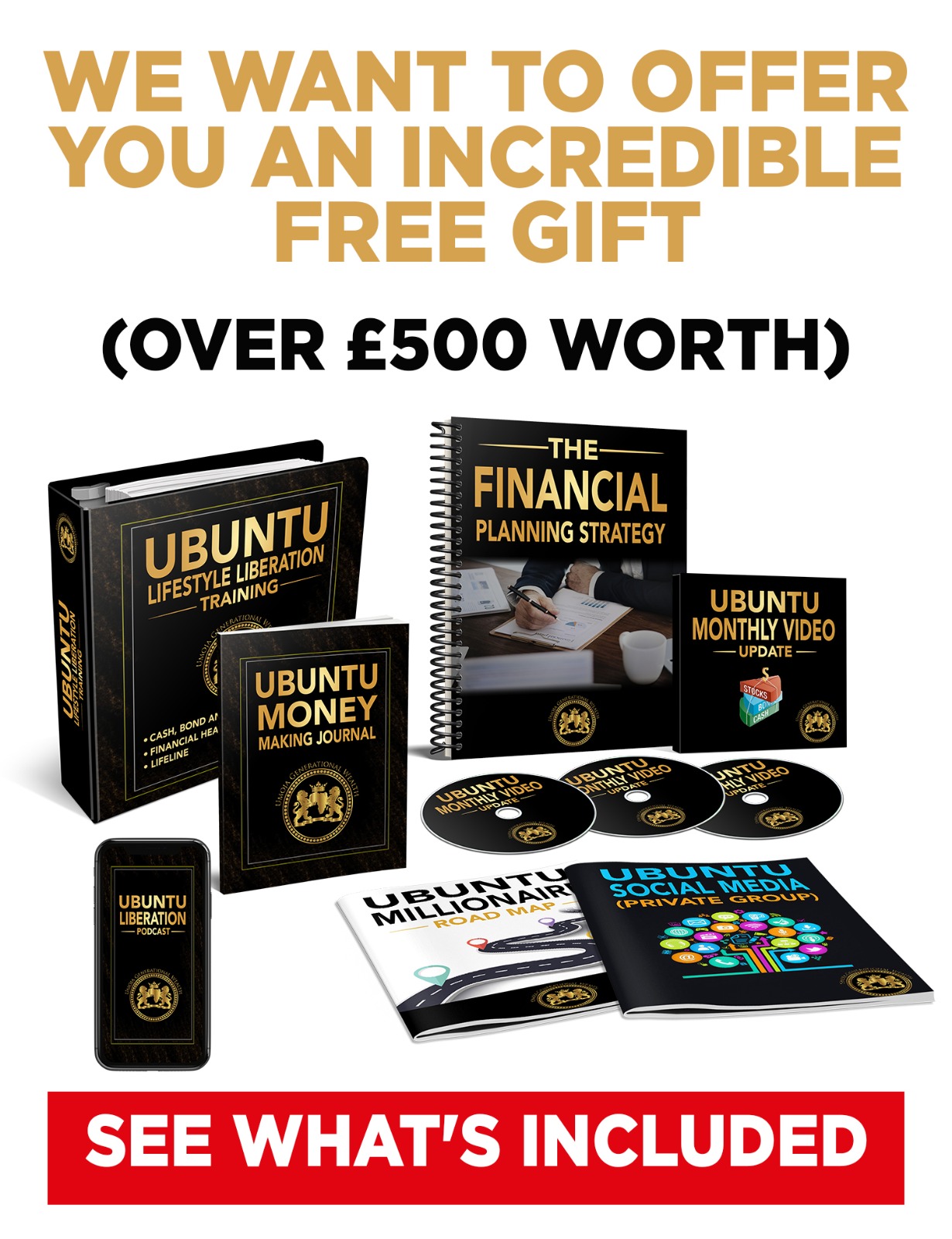 Over £500 Worth Of Powerful Ubuntu Wealth Creation Tools & Resources To Free You From The Exhausting Chase Of financial freedom and prosperity
We are Umoja Generational Wealth Inner Circle (UGWIC), the global community for African and African Diaspora entrepreneurs, business owners and professionals who come for fast and dramatic growth, and stay for continued, long-term prosperity.
You're here now because something's not right. We can not only help you solve that issue, but our proprietary wealth creation systems and strategies (UGW) can actually set you on a new trajectory of growth that will ultimately free you up to enjoy the business or profession and your life again – on your terms. (Truth is, you just can't find this anywhere else)
Dear African and African Diaspora,
We have helped thousands of African and African Diaspora entrepreneurs, business owners and professionals – in every imaginable product and service category – get on the path to creating the wealth and lives of their dreams, so they no longer have to worry about leaving a legacy to the next generation. That's what we want for you, as well. In fact, it's our mission.
Our Game-Changing Strategies And Knowledge Give You...

THE ABILITY
to think differently about your wealth

THE TOOLS
to actually attract (and maintain) ideal assets in line with your belief and values and choose how you wanted to manage i
Right now, you might be a target of the wealth creation myths propagated by agencies and ad (consultancy) vultures who cannot guarantee any real value, results or accountability. And that's, well, unacceptable.
At U.G.W. Inner Circle, we offer you a major alternative: a predictable, reliable SYSTEM for attracting a long line of assets already proven to be in line with your ethos.
Because you're here now, in the right place at the right time, we'd like to help you take back the ship and set a new course for serious asset growth with:
(Over £500 Worth Of Pure Ubuntu Wealth-Creation Information)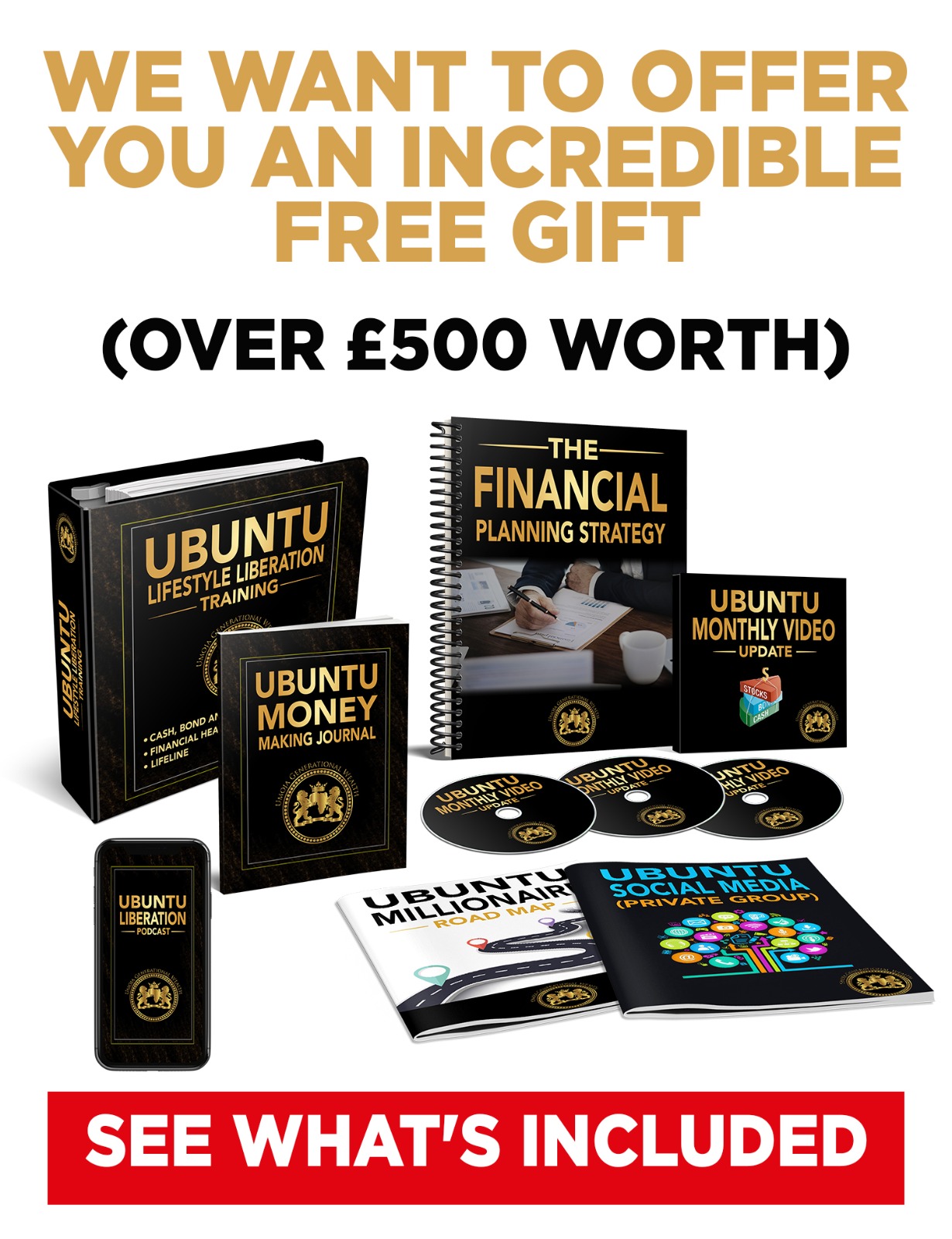 Yours FREE, When You Join The No-Risk Membership Of U.G.W. Inner Circle. As A Member You'll Receive A Steady Stream Of Millionaire-Maker and Asset Retention Information And Tools To Drive Your Asset Based Wealth. Here's What Is Included:
The Financial Planning Strategy (Value = £199.97)
Jam-packed with how to organise your finances and attract your ideal assets like a magnet so that you can open the floodgates to more wealth, power and freedom! Plus:
HOW Any African and African Diaspora Entrepreneur or Professional Can Multiply Their INCOME 10x

The "Hidden Goldmine" in African's Business and HOW to Capitalize on it

The BIGGEST MISTAKE most Africans and African Diaspora make protecting their wealth
Lifestyle Liberation Training (Value = £374.97)
This ½ hour 1-2-1 Training will walk you through how to implement the strategies used by the most successful African and African Diaspora small businesses, entrepreneurs and professionals in the world to attract more asset based wealth to their lives. Including:
How to design your wealth based on YOUR rules – no matter what your society "dictates"

How to increase the value of money and other resources at your disposal

How to attract your ideal partner so that you can build a true Umnotho

How to become producer vs consumer 

The automated systems you can easily place apply to attract wealth as a magnet  

How to hold every dollar accountable – no more writing checks and not knowing what you
The Umoja Generational Wealth Membership Jumpstart (Value Of £39.97)
Jam-packed with how to attract your ideal assets, tools and strategies so that you can open the floodgates to more wealth, power and freedom! Plus:
Your first issue of the 50 Shades of Wealth Video. 

Each issue is overflowing with 

the latest wealth creation magnets. 
Your First Podcast of The What's Working Now; Real People, Real Results Audio: 

EXCLUSIVE interviews with successful users of Ubuntu wealth creation principles, leading experts and entrepreneurs in Ubuntu philosophy. Use them to turn your commute time into "POWER Thinking" time.

Your membership also gives you unrestricted access to our Members-Only site, where you can download or interact with all materials online PLUS connect into our members-only groups and community.

Unrestricted access to our Members-Only events (wealth accumulation and protection webinars, podcasts and social media private groups)

UGW Events and activities outright 30% discount
To activate your free gift, please register below for your UGWIC Membership (you can choose to prepay your year for additional savings). Do it today and we'll send out your Incredible Free Gift tomorrow! It's impossible for you to lose: If you don't absolutely love everything you get, simply cancel your membership within the first 30 days and we will happily refund every penny paid. After 30 days, you can cancel at any time with no further commitment.
You Have 2 Choices But Only One Makes Sense
You can either keep building your wealth in isolation, relying on hit-or-miss guesses and the next shiny object.
Or,
You can shortcut years of trial and error by choosing the proven systems successful UGWIC members have already implemented. Why stress out trying reinvent the wheel? We have a much better way, I assure you.
Now is the time to discover UGW Inner Circle's pathway to asset based wealth, prosperity and financial freedom. Join us today so we can send your UGWIC gift tomorrow. Really, it's that easy.
Thank you for spending some time here today – I look forward to meeting you at the next UGWIC event.
Best Regards, 
Jose Santiago
Founder , UGWIC